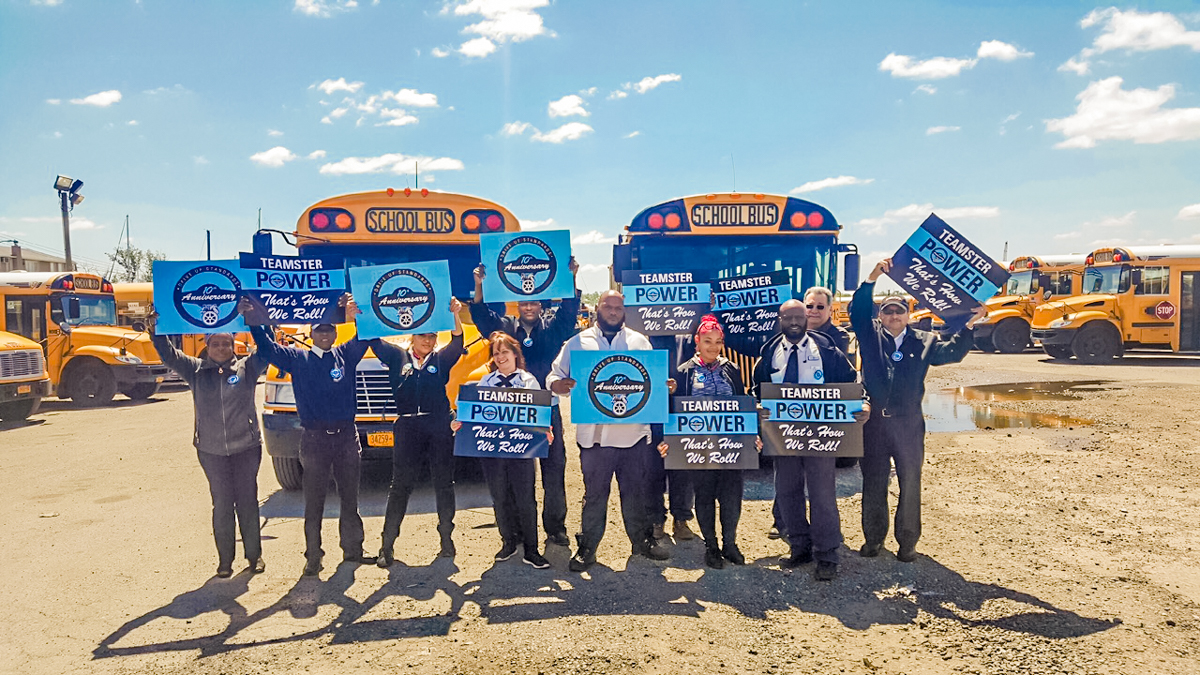 School Bus Member Update (NYC Local 553)
Teamsters Local 553 has secured an agreement from New York City Department of Education for Local 553 school bus workers impacted by the ongoing closure to receive 85% of their regular pay for cancelled days. Union officials have been in constant contact with the administration and employers. Negotiations are continuing over other impacts to our members.
"Our members spend every working day devoted to the care and safety of NYC's children," said Demos P. Demopoulos, Secretary-Treasurer of Teamsters Local 553. "As our city faces this unprecedented crisis, these workers must be financially protected so they can continue to care for their families."
Members are advised that they must remain available to report to work if and when they are are called upon.