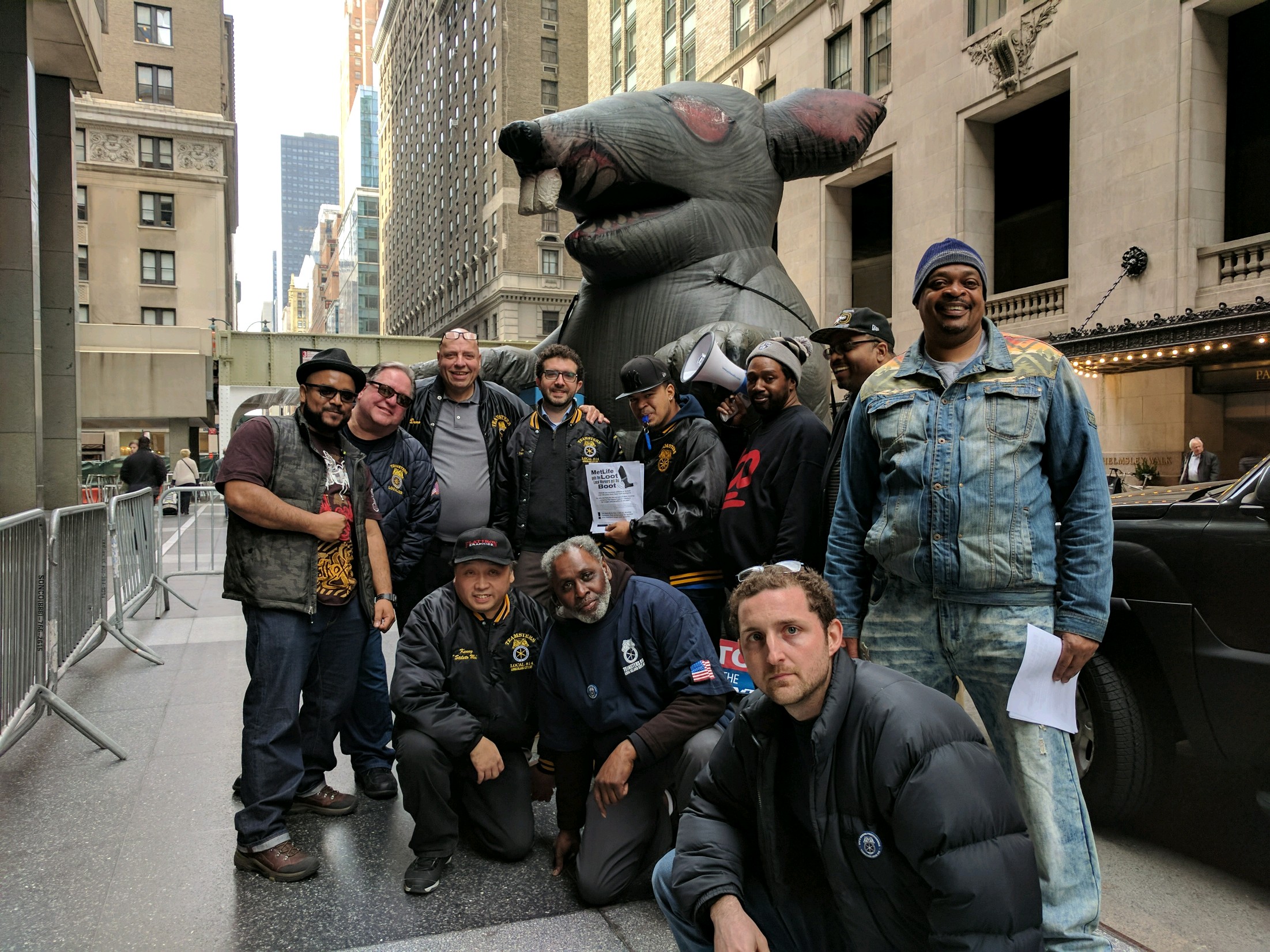 Teamsters Demand MetLife Hire Local Workers, Pay Fair Wages MetLife, which receives millions from NY Taxpayers, hired NJ-based commercial moving firm Moving firm does not pay area standard wages and benefits on all jobs
As MetLife, Inc. prepares to move 1,800 employees to 200 Park Avenue, members of Teamsters Local 814 protested at MetLife's Midtown East office, demanding the company hire local workers that are paid area standard wages and benefits for relocation services. MetLife – which receives tens-of-millions in tax breaks and subsidies from New York State and federal taxpayers, as well as business from various state entities – recently hired a Kearny, N.J.-based moving company associated with the "Metropolitan Movers Association." The Metropolitan Movers Association repeatedly sued the city to lower prevailing wage standards. Lowering wage standards hurts New York's working families.
"MetLife owes it to the New Yorkers who fund their massive tax breaks to hire local workers who are paid fair wages and benefits," said Jason Ide, President of Teamsters Local 814. "MetLife also has an opportunity to be a responsible corporate citizen—and it starts with supporting middle-class workers and the businesses that employ them here in New York City."
Teamsters Local 814 is the only commercial moving union affiliated with leading labor organizations like the Building Trades, the Central Labor Council, and the AFL-CIO. It also has the support of dozens of elected officials, who have signed an open letter to commercial moving tenants and real estate companies, asking them "to look no further" than Local 814 companies when hiring a mover.
Contact: Julian Tysh, 917 399 1461 and juliant@ibt814.com