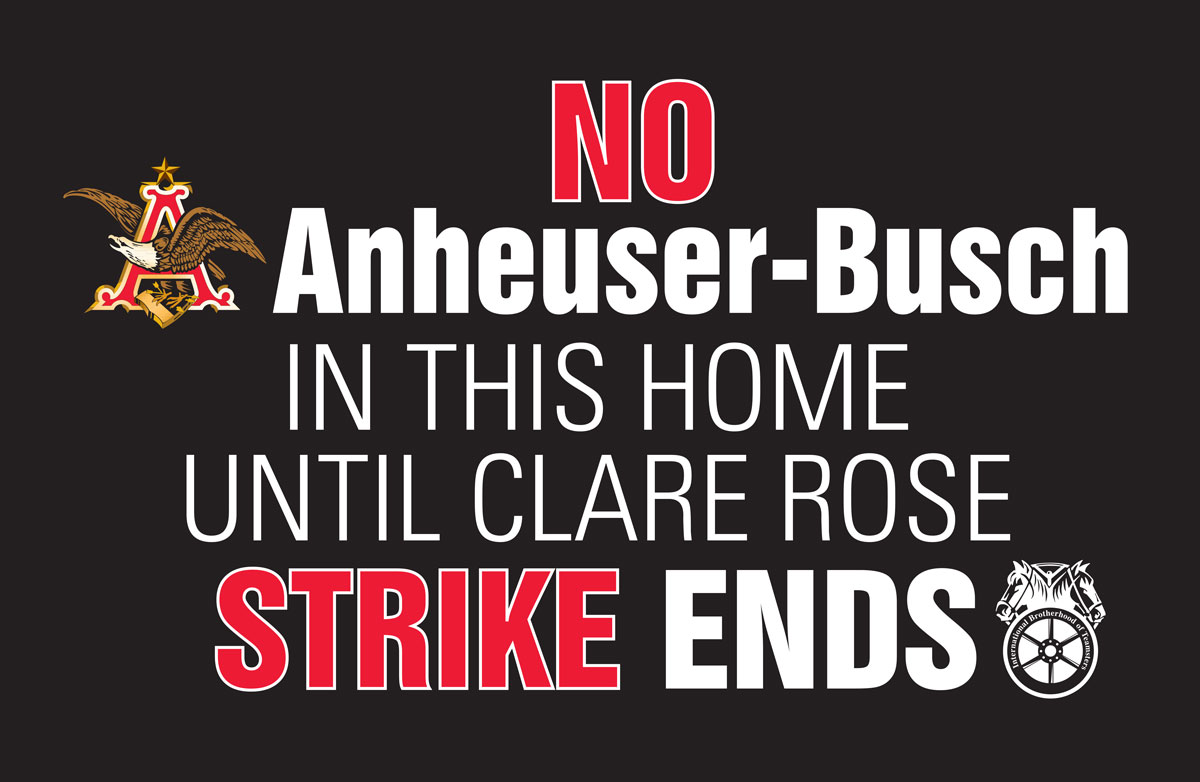 Get Your Clare Rose Boycott Sign
Show your support for striking Teamsters and the Budweiser boycott on Long Island by hanging up a boycott sign. Clare Rose, the sole Long Island distributor of Anheuser-Busch and several craft beers, illegally cut its drivers' pay by 30% and ended the workers' pension.
Workers have been on strike for two weeks and need your support. Whether you are a consumer or a business owner, please do not buy Clare Rose products on Long Island. Click on the images below to download a sign.
For consumers:
For business owners: