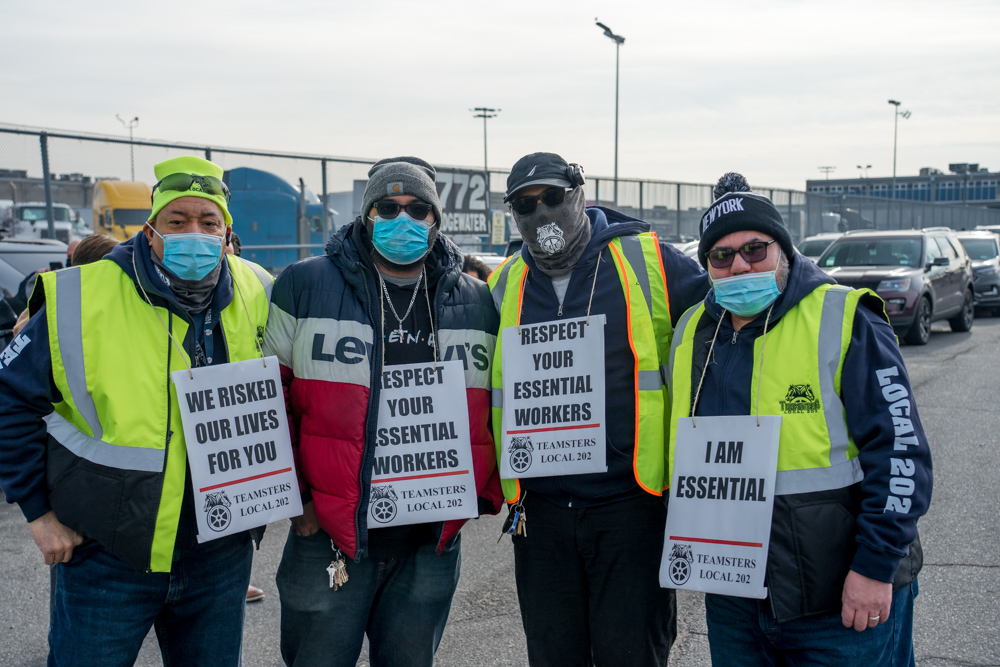 Hunts Point Produce Market Workers' Union Schedules Strike for Sunday, January 17th, As Negotiations on New Contract Break Down
1,400 Members of Teamsters Local 202 Have Kept New York Fed Through the Pandemic As Employers Cashed More than $15 Million in Forgivable PPP Loans
The unionized workers at the Hunts Point Produce Market are scheduled to go on strike on Sunday, January 17th, at 12:01 am after negotiations broke down when management refused to budge from a stingy offer for workers who kept New Yorkers fed through the pandemic. Union members are taking a strike vote on Saturday and scheduled to walk picket lines starting Sunday.
The majority of the workers have an average base salary between $18 and $21 an hour. Employers in the market, who collectively bill billions of dollars in annual sales, received more than $15 million in forgivable PPP loans during the pandemic.
Leaders of Teamsters Local 202 will hold a press conference on Sunday, January 17th, at 11 am, outside the main entrance to the market at 772 Edgewater Road in the Bronx. Elected officials are expected to join the Hunts Point union leaders at the press conference.