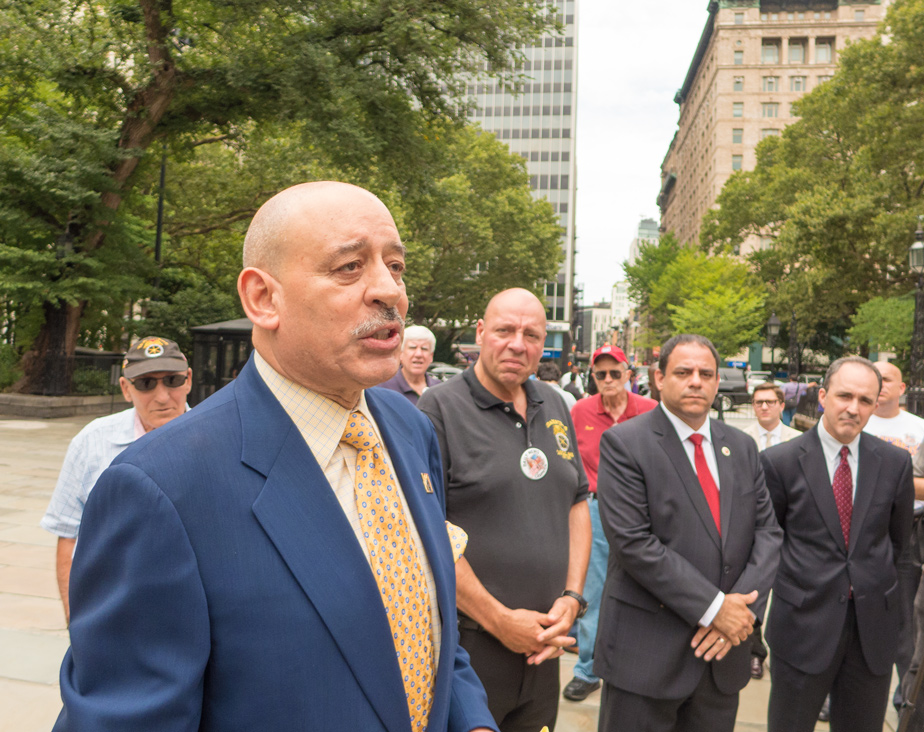 Miranda Statement On President Obama's Immigration Reform Proposal
NEW YORK, NY – Teamsters National Hispanic Caucus President George Miranda had the following statement on President Obama's immigration reform proposal:
"We are hopeful that President Obama and Members of Congress can work together to achieve comprehensive immigration reform that strengthens our nation and provides a clear path to citizenship. Our current immigration policy leaves too many workers vulnerable to exploitation, and it lowers working conditions for all workers who are similarly employed. Our current immigration bureaucracy is expensive, inefficient and it keeps too many families apart.
"The President's plan would bring undocumented immigrants out of the shadows, crack down on companies that hire undocumented workers, overhaul the legal immigration system and strengthen our borders. For the first time, we have a proposal that will hold all parties accountable –unscrupulous employers, the federal government and immigrants who want to become citizens.
"As always, the devil is in the details of the legislation. We look forward to working with the President and Congress to thoroughly review the proposals as they evolve. We will not support proposals that revive guest worker programs that create an underclass of workers. The purpose of immigration reform should be to strengthen our nation, not to depress workers' standard of living in order to fatten corporate profit.
"We commend the President and Congress for these first steps to make sure that all workers are protected in the workplace. Too many employers threaten deportation for workers who speak out for just treatment on the job."
The Teamsters Hispanic Caucus promotes and assists the interest of Hispanic Teamsters and the International Brotherhood of Teamsters. The Caucus awards educational scholarships, contributes to charitable organizations and promotes community service.
Founded in 1903, the International Brotherhood of Teamsters represents 1.4 million hardworking men and women throughout the United States, Canada and Puerto Rico. Visit www.teamster.org for more information. Follow us on Twitter @Teamsters and www.facebook.com/teamsters.