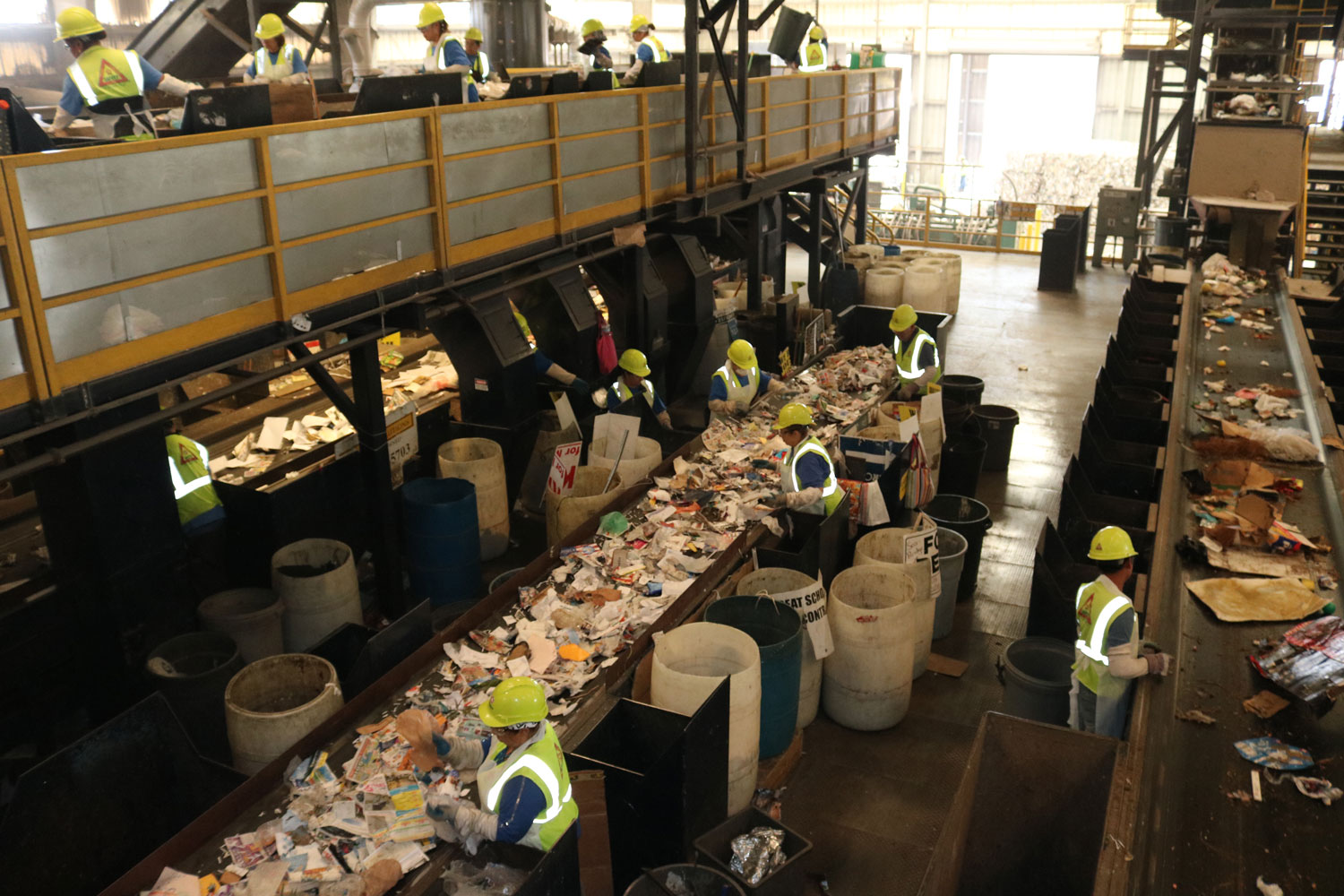 Study Finds Boosting NYC Recycling Rate Would Create Thousands of Jobs
A new report from Transform Don't Trash NYC finds that New York City has an opportunity to create thousands of good-paying jobs by raising the city's low recycling rate and investing in recycling and composting infrastructure. Leading green cities around the country, including Seattle and San Francisco, have 60% more recycling jobs than New York and they recycle at more than double the rate of the Big Apple.
"New York City can be a leader in tackling rising income inequality by delivering on jobs for hardworking communities," said Brigid Flaherty, Organizing Director of ALIGN. "We can take it one step further and tackle rising sea levels by putting New Yorkers to work building a more sustainable city. Today, we are trailing other cities, but this report shows a clear path to creating good jobs through increased recycling. With threats to our communities and environment expected from Washington, now more than ever New York City needs to be lead."
The study, titled "Clean City, Green Jobs: How Smart Recycling Policies Can Build Our City's Economy," compared New York, which recycles or composts just 29% of its trash, to cities with far higher recycling rates. San Francisco, Seattle, San Jose, and Portland, OR recycle or compost as much as 70% of their waste stream and have at least 60% more jobs collecting, processing, and reusing recyclable materials than New York. Seattle has more than twice as many of these jobs than New York, relative to the amount of waste each city produces. Recycling and composting waste creates many more jobs per ton of waste processed than landfilling and incineration.
If New York takes steps to raise its recycling and composting rate to 70%, it could create 3,300 jobs processing those materials. Additional jobs would be created building and upgrading infrastructure to process the recyclable and compostable waste.
"New York produces more trash than any other city in the country. That is an opportunity to create recycling jobs that sustain our city's working families," said Sean Campbell, President of Teamsters Local 813, which represents private sanitation workers. "The industrial sector has long been a key employer for New Yorkers, especially those without a college degree, and pays wages far higher than the service sector. Mayor de Blasio is already implementing reforms to our sanitation system and, if done right, we can reduce our environmental impact while creating good jobs at the same time."
To create these jobs, New York must enact policies that increase recycling, encourage recycling-reliant businesses, and invest in recycling and composting infrastructure. Mayor Bill de Blasio's commercial waste zone policy, which is currently being implemented, can set high goals for commercial recycling and can be structured to attract private-sector investment in necessary infrastructure.
"In New York City, the Department of Sanitation is making major investments in recycling and organics processing, but the private commercial waste sector is lagging behind," said Justin Wood, Environmental Justice Organizer at New York Lawyers for the Public Interest. "The new commercial waste zone system in Los Angeles shows that private waste companies will also invest hundreds of millions of dollars in better and cleaner recycling infrastructure if the City gives them the right incentives."
New York also trails other cities in recycling-reliant manufacturing jobs. Local companies like Pratt Paper and Ice Stone put New Yorkers to work remanufacturing goods from our recycled waste. New York can create manufacturing jobs and businesses by growing this industry. Similarly, policies in leading cities encourage sanitation companies to partner with businesses that reuse items that would otherwise be landfilled.
"Increasing diversion rates with the goal of sending zero waste to landfills by 2030 will have many important benefits for the City of New York, including making our environment more sustainable, and decreasing the amount of trucks on our streets," said City Council Sanitation Committee Chair Antonio Reynoso. "One major benefit that does not get enough attention is the job creation that will accompany increased recycling, processing of organics, and reuse. This study reminds us that New York City should be the standard bearer, and other cities have already set benchmarks for recycling and job creation that we can surpass. As we look to make our waste system more equitable and sustainable generally, we should remember to be mindful of the opportunities for quality, well-paying jobs associated with this transition."
"There is tremendous potential to create well-paying jobs by investing in more sustainable infrastructure and recycling," said Adam Friedman, Director of the Pratt Center for Community Development. "'Clean City, Green Jobs' is a persuasive blueprint for advancing the policies necessary to realize a more healthy, prosperous, and equitable city."
"When New Yorkers recycle, New Yorkers help the City and local businesses save money by avoiding the cost of landfills," said Ron Gonen, former New York City Deputy Commissioner of Sanitation for Recycling and Sustainability, and CEO of the Closed Loop Fund. "In the process, local recycling companies hire local workers to process the recyclables and get them to markets. Recycling is one of the most immediate and effective ways for New Yorkers to drive local economic development."
Today's report can be downloaded here.
About Transform Don't Trash NYC
Transform Don't Trash NYC is a growing coalition dedicated to transforming New York City's commercial trash industry to reduce waste and pollution, foster clean and healthy communities for all New Yorkers, and create good jobs. For more information, please visit www.transformdonttrashnyc.org.
Contact: contact [at] transformdonttrashnyc.org