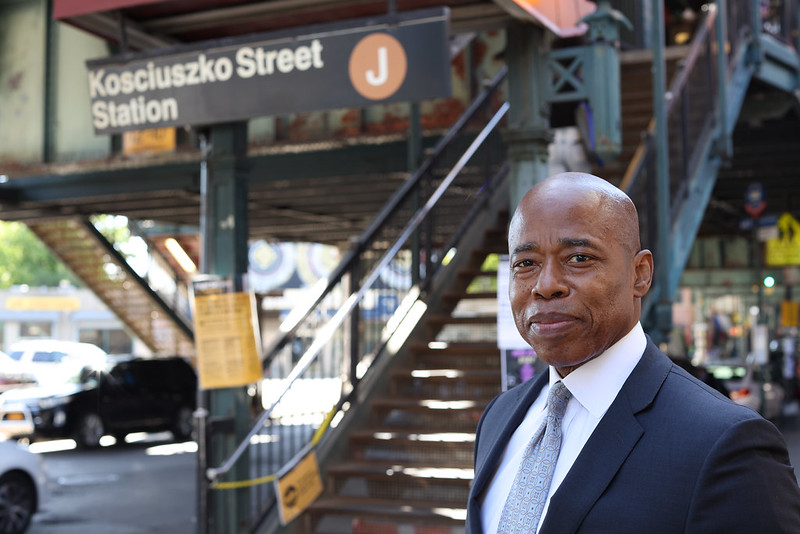 Teamsters Endorse Eric Adams for Mayor
Today, Teamsters Joint Council 16 endorsed Eric Adams for New York City Mayor in Tuesday's general election. Joint Council 16 represents 120,000 workers in 26 local unions in downstate New York.
"New Yorkers need a mayor who will fight for working people and ensure that this city is a fair, safe, and affordable home for all. Eric Adams will be that mayor," said Thomas Gesualdi, President of Teamsters Joint Council 16. "A union member himself, Eric has been there for our members when we needed him. On Election Day, the Teamsters will be there for him."
The Teamsters represent workers in a wide range of industries, including freight, delivery, airlines, warehousing, manufacturing, construction, parking, public sector, and sanitation.