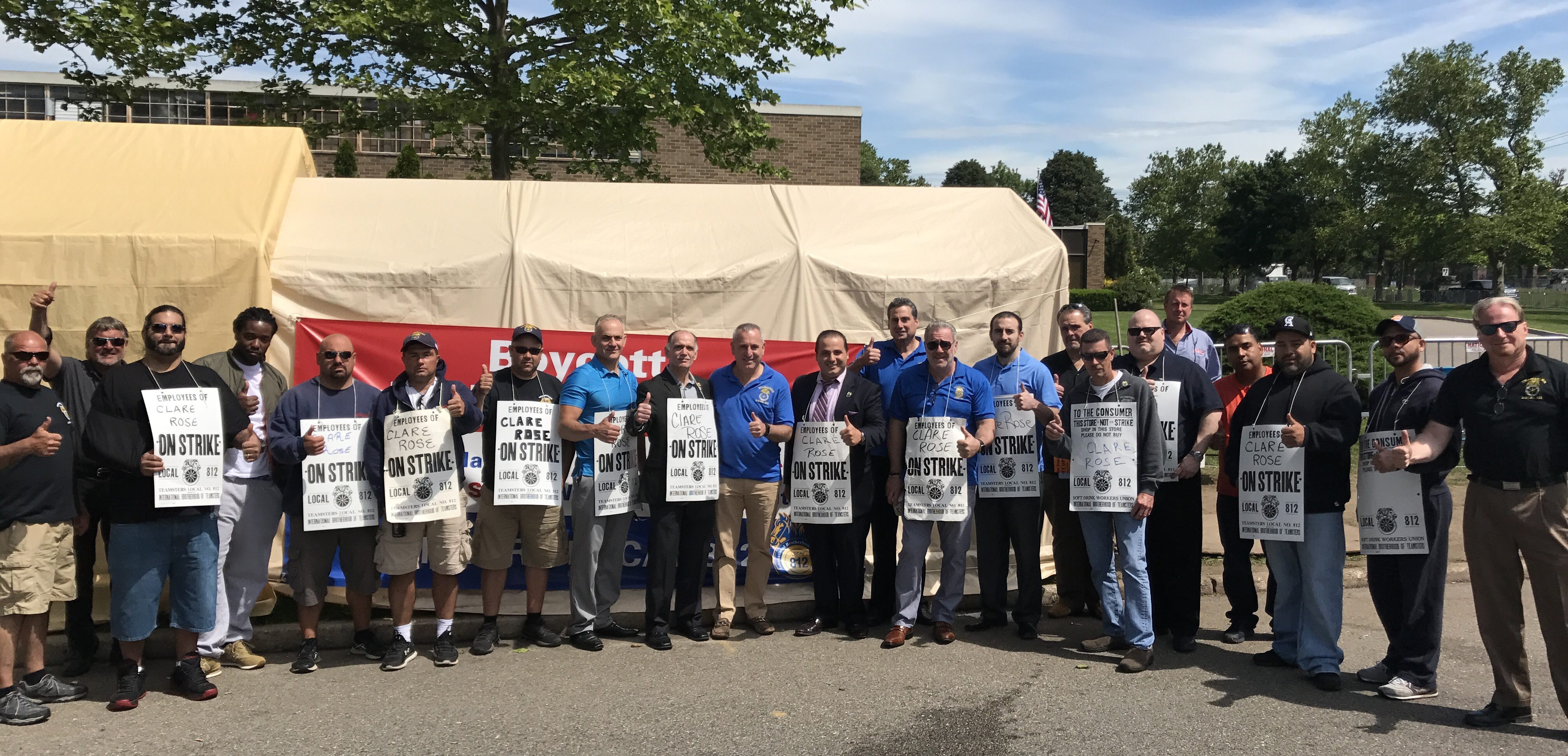 Teamsters Endorse Michael Khader for Yonkers City Council President Teamsters Joint Council 16, representing 120,000 workers across metro New York, announces endorsement at event at Clare Rose picket line
Teamsters Joint Council 16 announced the endorsement of Michael Khader for Yonkers City Council President today. At the endorsement announcement, Khader joined the Teamsters on the picket line in support of the strike at beer distributor Clare Rose.
"Michael Khader is the kind of leader we need as Yonkers City Council President," said George Miranda, President of Teamsters Joint Council 16. "He is the son of immigrants and a Yonkers native who knows the value of an honest day's work. He will be a champion for Yonkers children, working families, and its most vulnerable residents."
"Yonkers residents want a City Council President who will stand up for them, and stand against businesses putting themselves ahead of working families," said Louis Picani, President of Teamsters Local 456, which represents government and construction workers in Yonkers. "He is the change candidate at a time when a lot things need to change."
"It's an honor to be endorsed by Teamsters Joint Council 16," said City Council President candidate Michael Khader. "Teamster members are the backbone of our economy and our public sector and I look forward to working with them to improve jobs for Yonkers residents."
The workers at Clare Rose, the sole distributor of Anheuser-Busch products on Long Island, have been on strike for more than a month. Clare Rose unilaterally ended the workers' pension and cut drivers' wages by 30%, prompting the strike.
The Teamsters Union plans to put boots on the ground to turn out members and the general public to support the Khader campaign. Hundreds of Teamster members live in Yonkers, giving the union an out-sized role in the race.