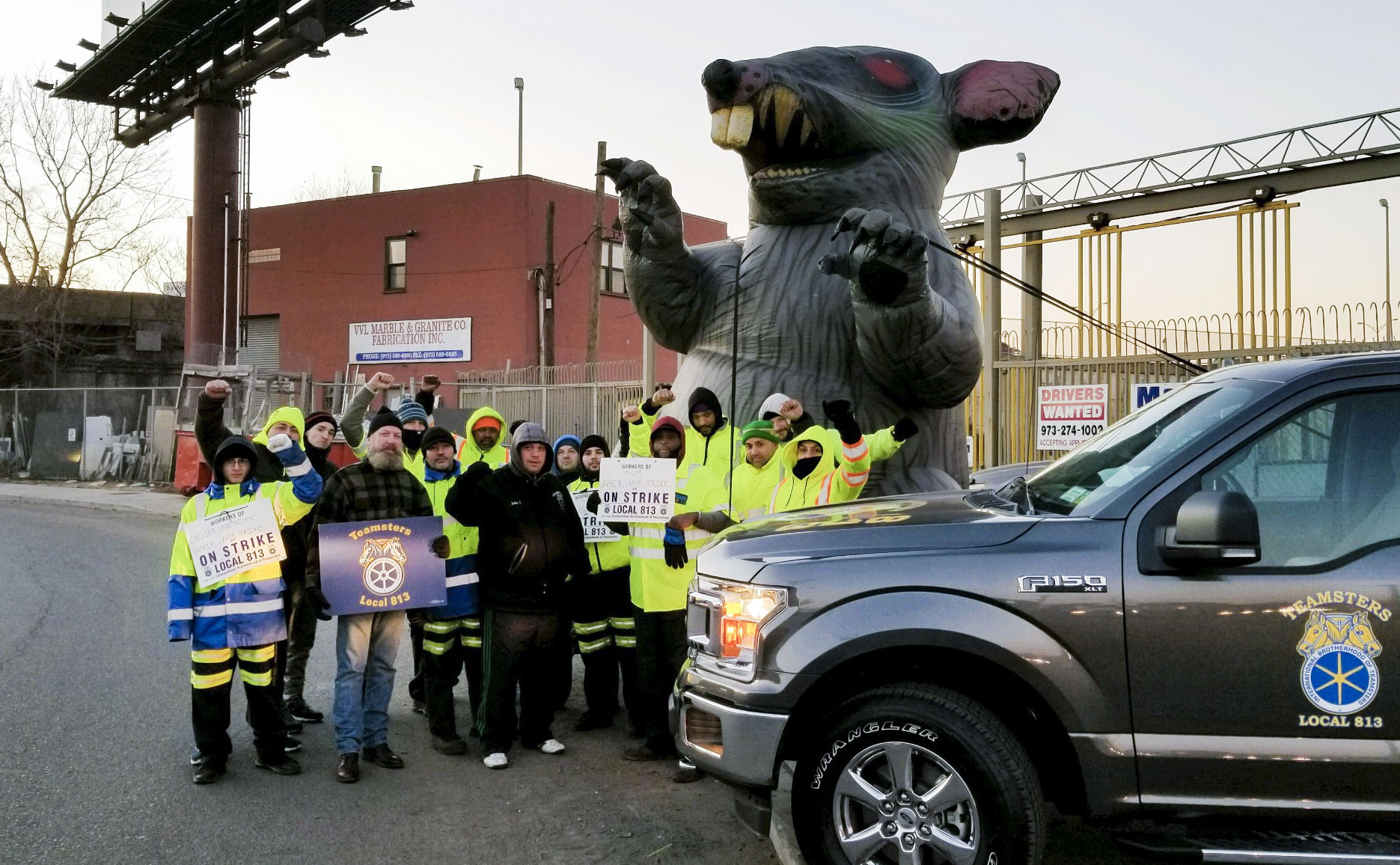 Teamsters Win Overnight Strike at Private Carter to Protect Pension
Teamsters Local 813 members went on strike Sunday night to protect their pension at a New York City private carter. The strike ended when the company, M&M Sanitation, backed off a plan that would allow the company to leave the union pension fund.
"After you spend 25 years at this company, after you endure back injuries and herniated discs, you have a right to expect a decent retirement," said Bonacio Crespi, a sanitation worker and shop steward at M&M Sanitation. "Without a pension, we lose our retirement. We went on strike to protect ourselves, our families, and the next generation."
All of the company's 15 Teamsters employees, who drive and load garbage trucks that collect commercial trash across the five boroughs, joined in the strike that lasted into Monday morning. The union estimates that 2,000 New York City commercial businesses were impacted by the strike.
The carter is based in Newark, NJ, but serves the New York City market. Workers at a smaller company affiliated with M&M, Chelsea Sanitation, were also part of the strike.
"We are not going to stand by while private carters undermine the living standards of the working men and women who keep this city clean," said Sean Campbell, President of Teamsters Local 813. "We are fighting back, in the streets and at City Hall, to make this a middle-class job again."
The strike comes as the Department of Sanitation moves forward with a much-awaited overhaul of the private sanitation industry. The city's commercial waste zone policy will establish a competitive bidding process to assign carters to sections of the city, and hold them to high labor, environmental, and service standards.
"We are working with our allies in the Transform Don't Trash NYC coalition to ensure the strongest possible commercial waste zone policy passes the City Council," said Campbell.
Last month, the Teamsters achieved another win in their campaign to improve the lives of New York's commercial sanitation workers. Sanitation Salvage, a major hauler targeted by the Teamsters after the coverup of a young immigrant worker's death at the company last year, went out of business in November. Teamsters Local 813 secured agreements from unionized carters to hire the former Sanitation Salvage workers.