UNFI Teamsters Visit New York
Teamsters Local 445 drivers UNFI in New York got a special visit this weekend as they met to discuss their first contract negotiation with the grocery distributor to Whole Foods Market.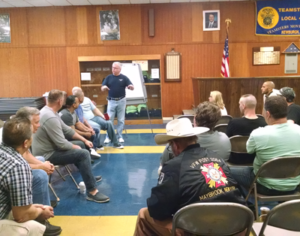 Jeni Hosino, a UNFI steward from Teamsters Local 63 in Moreno Valley, California, showed up along with UNFI drivers and stewards from Teamsters Local 493 in Dayville, Connecticut. They shared the story of their organizing campaign, where they won union recognition and then a first contract, and expressed their support for New York UNFI workers.
On May Day, Jeni Hosino then met with UNFI drivers in the Bronx. Jeni's message of unity, perseverance and solidarity was met with open arms.